Businesses are still struggling to find a way they can successfully market on Twitter. A way that ensembles them to make the most of their time, efforts, and money. Once you are on the right track you can take advantage of Twitter and get in touch with millions of users around the world. While Twitter is a robust means of connection, that does not mean it is an easy place to market. Nevertheless, that does not mean it's impossible. To help you get started here are a few tips and tricks you can use Twitter for lead generation.
Create A Twitter Account for Your Business
A common mistake businesses make is using their personal Twitter account to share posts regarding their business. The issue here is, that you are looking for a way to boost your business not brand yourself. Users are more likely to follow a corporate account than they are to follow an individual sharing his/her business posts.
This is why we suggest you take out the time and create a business-only Twitter account, using your official business email id. Once the account is created it's time to cover your basis by uploading your logo as the profile picture, adding your company name as the user name, and adding a small bio. Keep following the track until you have filled in every single piece of the required information.
Now that you have a separate business account, you can easily focus on building strategies and plans keeping your brand in mind. Rather than confusing your followers with mixed tweet strings that come from you, paired with the ones that come from your business.
Increasing Click-Through Rate
A common way to increase your click-through rate on Twitter is by focusing on your audience and keeping true to your brand. Only with the right content will you be able to convert twitter traffic into promising leads.
Additionally, as Twitter offers a small text window we suggest you attach pictures, use relevant hashtags, add valuable resources, and a link that is clear enough to catch the user's attention. Keeping these few tactics in mind can help you hold attention, and when interested created a lead.
Keep in mind that Twitter is mainly text-based, and a complimenting image can help you create an impact. There is a good chance they might pass over your text, but they will give you an image a second before moving on.
Keep Your Posts Constant
When using Twitter for lead generation you are essentially targeting the world, and you know how that works. You never know when you may secure a lead. This is why you should make the most out of your Twitter account and tweet as much as possible.
For those who cannot be on their phones at all times, we suggest you schedule tweets to go out every few hours. Making sure you are catering to the world and securing as many leads as possible. However, you cannot keep copying pasting the same tweet, each tweet should be unique and captivating.
Another way to gain more attention using Twitter is by engaging with your audience you can start by asking industry-relevant questions. Or open yourself to a question and answer session. Where others can ask you anything about your business or services, and you have to answer their questions.
The more you engage with your followers the more followers you will gain. Think of it as making friends, the more you connect – the more friends you have. If you stay quiet and stand in the corner, you will never make a single connection.
To make things interesting we suggest you research some interesting ways to engage with your followers, and practice a new formula every few days or weeks.
Use Live Video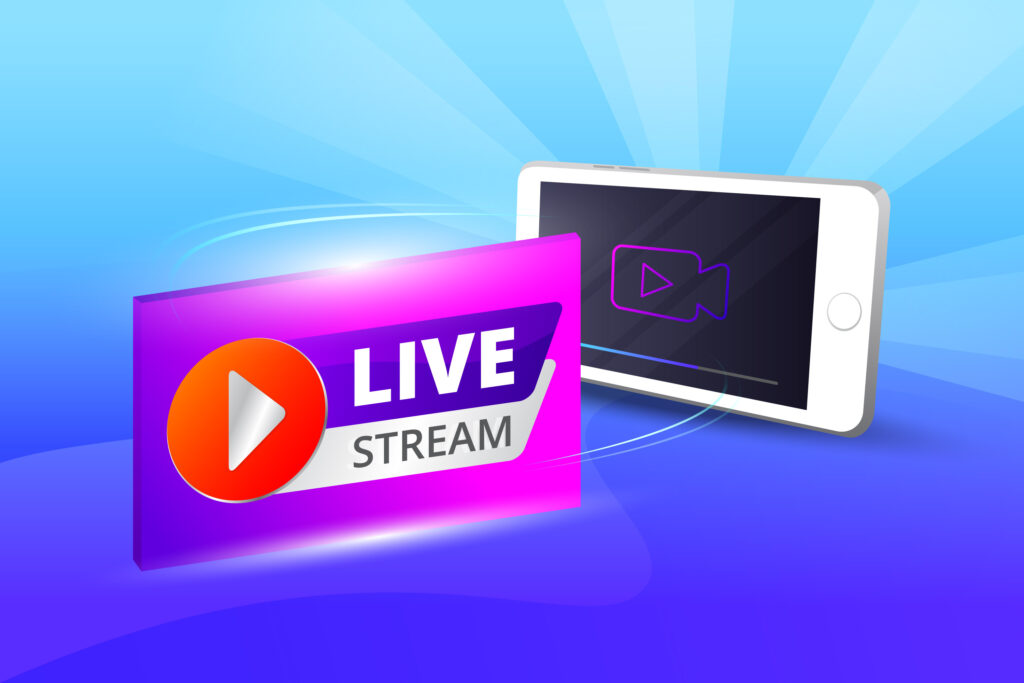 Twitter has recently added a new feature that allows you to start a live video that any one of your followers can view. Offering your followers a glimpse into the workings of your business you hold their attention. Which in return can help you boost responses, retweets, and so on.
A recent study showed that 80% of social media audiences prefer watching a live video from brands. 
67% of social media users are more inclined to purchase an online ticket after watching a similar live event.
Periscope has a 9% live streaming audience – offering you the perfect platform to share your store.
Search Twitter Leads
Searching trending Twitter for lead generation is easy and free, all you need is to learn a simple trick that allows you to get ahead of others. Start by typing the first word in the search bar, and let the autocomplete feature Twitter uses take lead. The top choices you see are the most used phrases. Using these phrases in your content and tweets can offer you the boost you need!
Furthermore, you can use twitter's search tools to identify individuals who are interested in your services/products/content. Looking for ways you can engage with them and gain better leads. There is no need to spam them or rush through the process, we suggest you scroll down and find a tweet that you feel is relevant. Simply post your opinion on the matter, and wait for them to respond.
Focus On Growing Your Followers
When looking to generate more leads on Twitter we suggest you look for ways to increase your followers. One of the best ways to add followers is by engaging in other's conversations and constantly posting relevant content. These simple practices can help you add more followers, but it can be a time-consuming task.
Another way to gain more followers is by getting in touch with a social media influencer, offering them a service or product can help you achieve a shoutout. One that comes with some of their followers that are interested in your service/products. To ensure you get the most out of your collaboration. We suggest you find an influencer that is in line with your brand. One that can help showcase your brand in the best possible manner.
Stay away from influencers that pack millions of followers – but do not share the same views and opinions that highlight your brand. Remember, Twitter is about knowing your audience, so why waste your efforts with followers that do not agree with your services or products.
Engage With Promoters
Every time someone likes, comments, or retweets your tweet show them you care! Go ahead and thank them for the share, and like the post, they have shared. Connecting with users on a personal level. Or showing a touch of personality can help assure a long-term relation.
Moreover, focus on using your tweets to promote your content, rather than your services or products. Content has a higher engagement rate and calls for attraction. Whereas, products and/or services are less likely to receive engagement.
Another way you can boost your Twitter for lead generation is by starting a conversation. Engaging with users that seem interested in your brand can help secure easy leads. Furthermore, leading an online conversation that anyone can take part in, and the more users you rope in the conversation the better!
Focus on Your Landing Page
One of the common issues website owners face is customers abandoning purchases after reaching their website. The most common reason behind the issue is their landing page. When you open a landing page you expect to reach the content you were promised, rather than opening up to a page filled with ads.
We suggest you take out the time to clean your web page and create a clean, functional, responsive, and fast page that ensures a virtually appealing user experience. Which in return can help you boost your SEO ranking, ensuring a win, win situation.
These are just some of the many ways you can use Twitter for lead generation. When you get started with Twitter and master the basics you will find there is a great deal more you still need to learn. Don't worry, once you understand the basics it all starts to fit into place, offering you the edge you need to thrive in today's market.
While you start to move up the ladder, we suggest you keep the basics in your mind at all times. These are being active and engaging – your followers only matter till you offer them the content that interests them. Once you start to lose interest and stop posting and engaging with them, they too will lose interest and find someone who caters to their interest.