Every year companies spend thousands of dollars on email marketing alone. Creating content and posts that can help increase sales and ensure their current customers keep coming back for more. But, this may not always be the best way to do this. Thankfully, there is a type of outreach that can supercharge your lead generation efforts and increase sales. this is where the best software for sending cold emails comes in.
Fortunately, there is a budget-friendly solution that offers you results based on your budget! When looking for the best software for sending cold emails, you need a system that is reliable and consistent. While sending cold emails is much like making cold calls, but it requires less hassle. We understand that cold emails are considered to be one of the best ways to get in touch and stay connected.
An effective and efficient cold email campaign can help you boost growth, and ensure a spectacular return on your investment. To help you get started, we have listed down some of the best software for sending cold emails, and practical cold email practices that can help you start your email marketing campaign on the right note.
SmartReach brings you an advanced user system that includes rich features you can use for cold emailing. Software that comes with an advanced hyper-personalization system that boosts the chances of you getting some response from your emails. Moreover, the system offers you a smart feature that sends out emails by considering the timezone, making sure the receiver is up and active – and ready to get things done. Supporting all email clients SmartReach covers Office365, Mailgun, GSuite, and SendGrid. Putting a focus on email delivery and comes with a range of built-in tools you can use to check the statistics of your cold emails.
Pros
Custom send time
Personalized emails
Supports other email clients
Easy to use platform
Workflow automation
Brings account-based sales
Offers dedicated plans for corporations
Pricing
Standard Plan $24 per user/month
Ultimate Plan $59 per user/month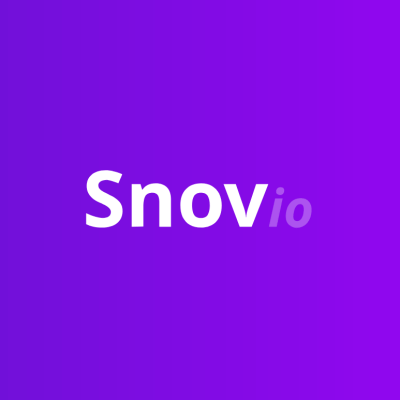 Snov is an easy-to-use interface that brings you powerful features with an easy-to-understand application. A popular choice that is perfect for cold emailing, as it allows you features such as automation of emails, a way to create campaigns while ensuring effective and efficient usage. Additionally, the software comes with a google chrome extension that helps you find someone's email in a matter of minutes. Furthermore, you can set triggers that notify you every time someone opens your email, which comes with a complementing feature that sends a reminder to users who opened your email but did not respond to your email.
Pros
Easy to use panel
Drip campaigns
Email finder
Email verifier & validator
Cons
No "Unsubscribe" link
Loses track of most used email when using multiple accounts
Pricing
Small Plan $29 user/month
Medium Plan $49 user/month
Large Plan $79 user/month
Extra Large Plan $139 user/month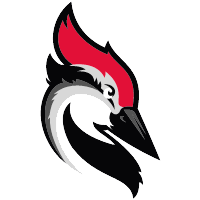 Woodpecker is considered to be one of the best tools for B2B cold emails, connecting you with clients using automated yet personalized emails. Specially designed to focus on cold emails and follow-ups that get you a response one way or another. Moreover, the system allows you to design cold emails and follow-ups based on your company/brand. So you can send these cold emails directly from your Exchange, Office 365, or Gmail account. Moreover, the system integrates using Salesforce and Zapier to offer you a great service.
Pros
Cost-effective
Run an email campaign in under 5 minutes
Simple and easy to use
Cons
Does not offer A/B testing
Opt-out links are tough
Pricing
Startup Plan $40 user/month
Team Pro Plan $50 user/month
Enterprise – Custom Cost
Reply is designed to help you take your sales outreach to a whole new level! It's easy navigate dashboard brings you a chance to create an email campaign, set follow-ups, and even run a split test to help boost conversion rate. Along with a powerful reporting system that shows you indicators, and data from your email campaigns, open rates, bounced emails, delivery, and more. To make it more personalized you can filter several users from your pile and only send emails to a certain number of people. Moreover, you can set up personalized email campaigns that you can use to follow up on hot leads.
Pros
A wide range of features
Powerful automation feature
Easy setup and user-friendly interface
Helps you set campaigns with timers
Offers collaboration tools for email marketing teams
Cons
Price per user
Difficult to organize in-app
Designed for email marketers
Pricing
Basic Plan $55 for 1000 emails/per user
Standard Plan $70 for 3000 emails/per user
Premium Plan $90 for 30000 emails/per user

Hunter.io is a web-based email verification and research software – one that can help you verify and pick up professional email addresses. The system helps you set up a cold email campaign that helps you reach potential customers. While offering you an all-in-one solution to help aid your outreach plan. Using the software you can easily find emails of your targeted audience, verify email, and even uncover hard-to-find contact information. Paired with other features that help you create personalized campaigns and cold emails that work. Moreover, the system is a great choice for any standard or B2B business, as it offers features that help support your end goal.
Pros
Emails provided are 90% accurate
No additional costs for a team subscription
Offers simple integration and use
Chrome extension
An all in one solution
Cons
No mobile app
Limited capabilities
Pricing
Plan FREE
Starter Plan $49 per month
Growth Plan $99 per month
Pro Plan $199 per month
Enterprise Plan $399 per month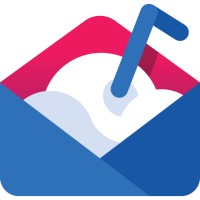 MailShake is one of the few cold email software that allows you to send emails directly from your Gmail account. Additionally, apart from Gmail, you can use the software with other popular tools such as Google Sheets, Pipedrive, Zapier, and Hubspot CRM. Moreover, the software allows you a chance to run A/B tests and tracking the activity of links sent via cold emails. Paired with a track conversation system that keeps up with every single conversation made using cold emails. Along with features such as sales email, email templates, categories, PR email, link building, and more! Used by many leading websites around the world MilkShake has made its impact on the world!
Pros
A/B testing
Email templates
Drip campaigns
Mobile optimization emails
Event trigger for emails
WYSIWYG email editor
Cons
Out of the office, cold emails are shown as leads
Pricing
Basic Plan $29 per month
Pro Plan $49 per month
Omni Plan $99 per month – With 30 Days Money Back Guarantee
AutoKlose helps you find potential clients, target them, and nurture them to become prospective customers. While offering you a completely hassle-free solution that automates all your email-related tasks. Packed with amazing features Autoklose is one of the few cold email software that offers you much more than you expected. With features ranging from drip email campaigns, CRM integration, and lead generation. Moreover, it can help you send a bulk of emails all at once and works on making your cold emails warm. Based on your connection the system automatically transfers your emails from a cold to a warm folder, allowing you a chance to easily keep track of your communications.
Pros
Easy contact import and export
Lead database integration
Minimalist interface
Contact discover
Cons:
Pricing
Starter Plan $49.99 user/month
Small Business Plan $49.99 user/month
Enterprise Plan Custom Price user/month
Outreach is designed to offer you a single solution to all your cold email issues. The platform helps you create an effective and efficient sales plan that pays off well in the long run. Making it a useful choice for salesmen who are looking to send cold emails, and make phone calls to other countries and regions. Paired with an SMS integration feature that allows you to reach potential customers via phone calls. Along with offering users useful information on prospects that help you design a more personalized email. That is not all as outreach has a range of other tools at your disposal.
Pros
Different integrations
Excellent chat support
Calling various countries
SMS integration
Cons:
A long wait for bulk emails
Could improve integration with Salesforce & Gmail
Pricing
GMass is a powerful cold emailing software that allows you a chance to run marketing campaigns and sales from your Gmail account. Showcasing powerful mail merging capabilities makes for an effective tool when it comes to cold email outreach. While offering an interface that is easy to use and helps you get started in a matter of minutes. Offering you access to features such as email list builders, email personalization, email analytics, mail merge reports, automatic follow-ups, email scheduling, and more!
Pros
Easy to set up
Userfriendly
Builds email lists using search criteria
Quick import
Automate email sequences
Tests email deliverability rate
Powerful Gmail add-on for Android
Efficient customer support
Cons
Only works with G Suite & Gmail accounts
The desktop version only supports Chrome
Pricing
Minimal Plan $8.95 user/month
Standard Plan $12.95 user/month
Premium Plan $19.95 user/month
Team Plan $89.5 user/month
In today's market, you need the best software for sending cold emails that boosts your outreach and conversations. Sending out hundreds and thousands of emails that will help you generate sales. However, picking the right cold email software can be a bit tricky! This is why we suggest you ensure the software you choose carries almost all the features you are looking for in cold email software. Allowing you to get the most out of the software you choose!