B2B marketing is a two-way street that depends on the success of both parties. It is a positive collaboration between two businesses that offer both sides what they want. However, to ensure smooth working you have to understand aspects of both parties. Only once you put yourself on both sides, will you be able to gain insight that can help you transform leads into sales.
While B2B business marketing has existed on some level, or some form – a barter system that included an exchange of goods for thousands of years. The place where it all started as a base, creating a strong system that has grown in many. What started as an idea in 1970 now mainly focuses on the exchange of money.
However, B2B marketing only started back in 1990 and has shaped up to become a revolutionary impact. Today, businesses can get in touch with other businesses through many means and methods, boosting their reach and growth to a point that was once unimaginable.
B2B sales depend a great deal on relationships, but to get in touch and create a relationship takes a great deal more than what you can imagine. This is why you need to learn the best practices that can help you increase your B2B sales funnel. You need to start at some point and what better place to start than working to increase your B2B sales funnel.
Brand Awareness – Who You Are & Who You are Looking to Connect With?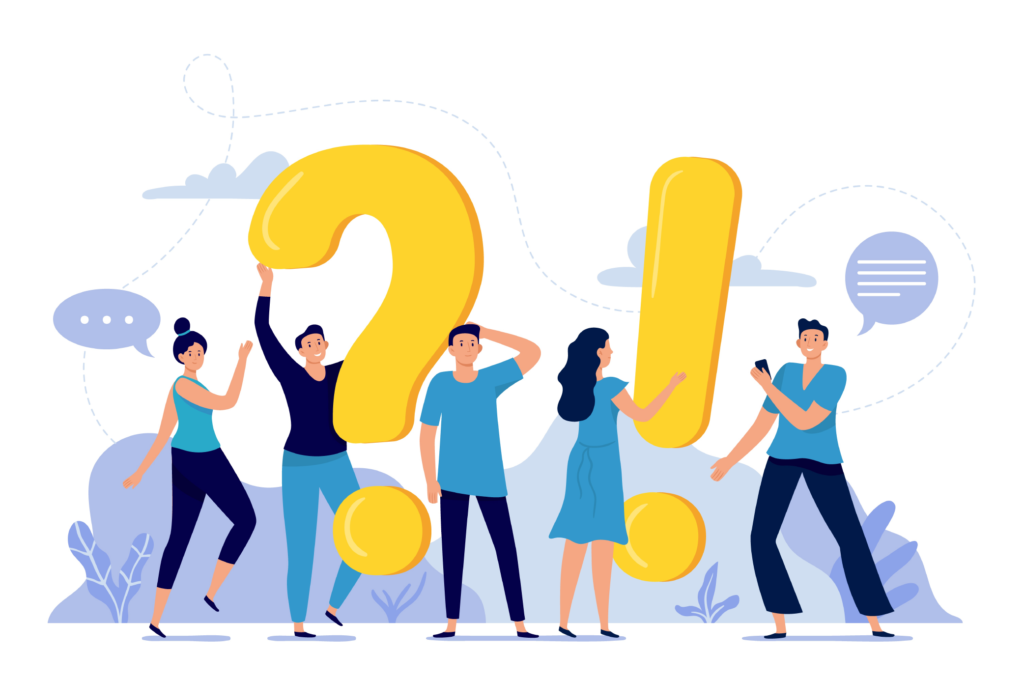 Before you get started on how to increase your B2B sales funnel you need to understand who you are, and who you aim to work with. Only then will you be able to create a system that reaps great fruits in the years to come. Here is how you can get started:
Connect With Your Audience
The first thing you need to do is connect with your audience, for which you must create compelling information that can be used to entice potential customers using various channels. Keep in mind that the initial market research you take part in must include personal information, buying history, and exposes their main concerts. Making sure you go in with open eyes, expecting issues that may arise.
Identify Accomplishment
The second step you need to ensure is a plan that helps you identify what it is you wish to accomplish. We suggest you allow yourself a chance to experiment with your brand, tweaking it as you go ensures solid construction.
Top Funnel Topics
Your top-funnel should be filled with topics focusing on your keywords, rather than using various keywords from the industry. This way you can ensure that you are on the right path, and pulling in leads that will go through. Furthermore, the more awareness you build the more you will be able to ensure sales. The more time you invest in building your reach, the larger population you will be able to target.
Analyze Information
You can start by practising data-driven information, rather than placing your bets or investing your time in something else. Following cold hard facts ensures quality leads, rather than going with your gut feeling. Helping you streamline the process that will be fruitful down the road. So focus your energies on finding out what your customers have trouble with, and how you can solve the problem. Offering a personalized experience or pitch can help ensure you make a sale.
Develop Brand Reputation
The larger your reach will be the easier it will become for your brand to be considered well known. This is why you must work on developing your brand's reputation. The more common your name becomes, the easier it will be for others to trust you and place their bets on you.
Engagement
Another aspect you need to consider is social media platforms, creative content, blogs, and creating a functional website. Every single one of the steps must be done thoroughly, offering your customers all the information they need – while making a remarkable impression.
Keyword Driven Blogs
Posting a blog daily is a great place to start, but you cannot post anything that comes to mind. The blog posts you create must be keyword-driven and offer information that goes beyond the reader's expectations. While they can draw a little outside the lines of your niche, but they should always be industry-related. However, do not confuse a blog post with a sales pitch, you are selling an idea and thought – not a product or service.
Target Marketing Results
Gaining target marketing results can help you focus your efforts rather than wasting your time, and money. Think of this as following hot leads rather than banging your head against ice-cold leads that will never pan out. When you go after customers who are interested in your services and/or products, you have a higher chance of making a conversion.
Communication is Key
Any communication must be taken seriously, as you never know what may work. This is why you have to align your marketing and sales practices to create a qualifying system that ensures progress.
Social Media Monitoring
Why many believe that B2B sales do not take place on social media, but that is where you are wrong. With millions of users around the world, you should take advantage of the opportunity that has been presented to you. We suggest you get in touch with social media monitoring tools and boost engagement with relevant individuals and corporations.
Make Your B2B Sales Funnel More Effective & Efficient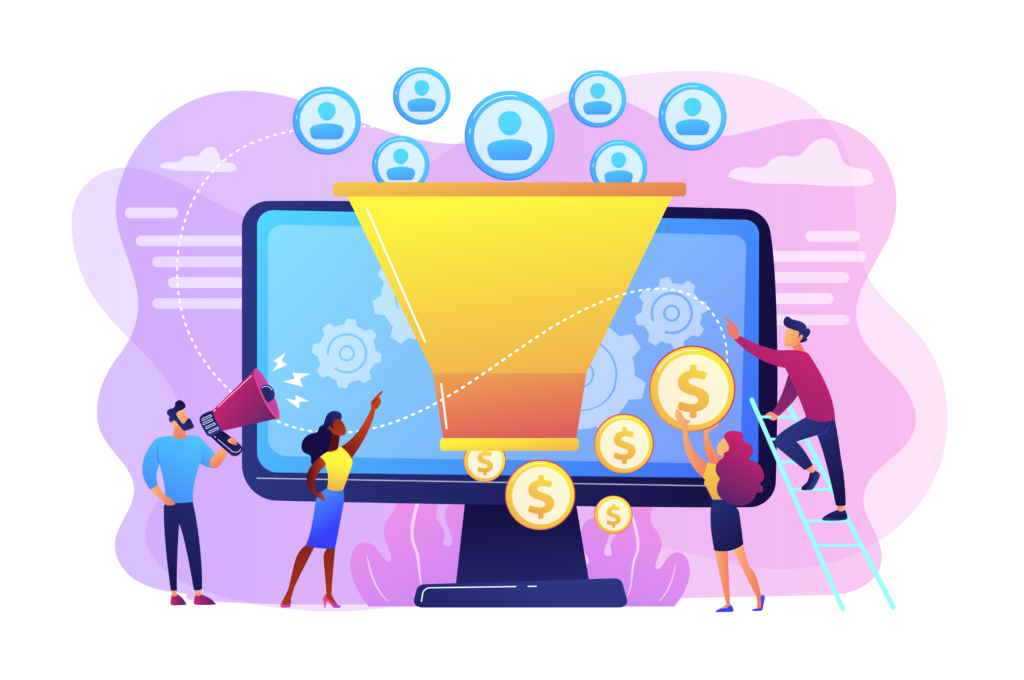 Now, that you have your basic plan in mind, it's time you get started with ways you can increase your B2B sales funnel. To help guide you in the right direction, we are offering you insight into how you can make your B2B sales funnel more effective and efficient.
Marketing Automation & Customer Relationship Management
Marketing automation is an effective way to handle your social media, website, emails and more. A way you can generate and nurture hot leads that are based on personalized communication that ensure a level of connection that is unknown in the general world. A way you can ensure a positive return on investment.
When you connect the automation system to CRM is the best thing you can do. Using compelling information to get in touch with potential customers. By using several channels ensure detailed exchanges that help you determine the impact.
When you start to act on information that comes from analysis, you are more likely to make powerful decisions that swing your way.
Integrate Marketing & Sales
Lead nurturing can become frustrating, which is why it's best when the workload is divided between a team. That does not mean one potential gets one team member, it means every team member has a part to play. This way everyone is on the same page at all times, making sure someone can easily step in when required. Moreover, this helps ensure that the process does not get boring or dry.
When your sales team starts to deal with prospects daily, they can easily understand the needs, pain points, and interests of customers. Valuable information that you can use to your advantage, by using it in your content or ways to convince other customers. 
With the help of alignments, you can create and develop common definitions, share goals, metrics, and enjoy employing smart technologies. That can help you streamline your selling process. This entire setup is not easy to create or maintain. But it brings you a strong system that will benefit you a great deal in the long run. Considering B2B sees fewer sales, but can make more money in the process.
Implement Lead Scoring
Creating a system that helps you create smart lists or lead scoring can offer you endless benefits in the long run. Using the system you will be able to easily identify every buyer's journey from the moment of contact to the final sale.
Moreover, the system can help you identify which buyers are ready to make a purchase, and which ones need a little push to get through to the other side. Ensuring you do not waste time and research on buyers that you have already convinced while ignoring those who need a little more attention. Creating an effective and efficient system that brings in more sales, while making sure no opportunity is missed.
Develop Lead Nurturing Content
Rather than coming up with content that works for each client, it's best to create lead nurturing content that generally covers a large range of topics. This way you can grasp the attention of many potential buyers, and even convince the ones who are still on the fence. 
An easy way to ensure you can cut down on excessive and tiring work while getting the job done the right way. Keeping in mind that quality content is not only used to convince and inform potential buyers – it is a great way to boost traffic to your website.